About this website
Physiocheck.ca - the online physiotherapy check
Physiocheck.ca is a new initiative by physiotherapists to meet the increasing demand for online information about physical symptoms. Our mission is to give patients reliable information and to serve as intermediary between patients and physiotherapy practices.
The online physiotherapy check
At Physiocheck.ca you can check physiotherapy-related symptoms using an interactive physiotherapy check. Where you previously had to search the Internet for websites and forums about different physical conditions, you can now do all this on a single website using an unique online physiotherapy check.

You answer questions and perform tests, then your symptoms are compared to the most common conditions in physiotherapy. The check gives an indication of which condition(s) you might be suffering from and gives you the option of making an appointment with a physiotherapist in your area.

The information on Physiocheck.ca is based on medical science literature and medical guidelines. Physiotherapists and physicians work together to continuously improve the check.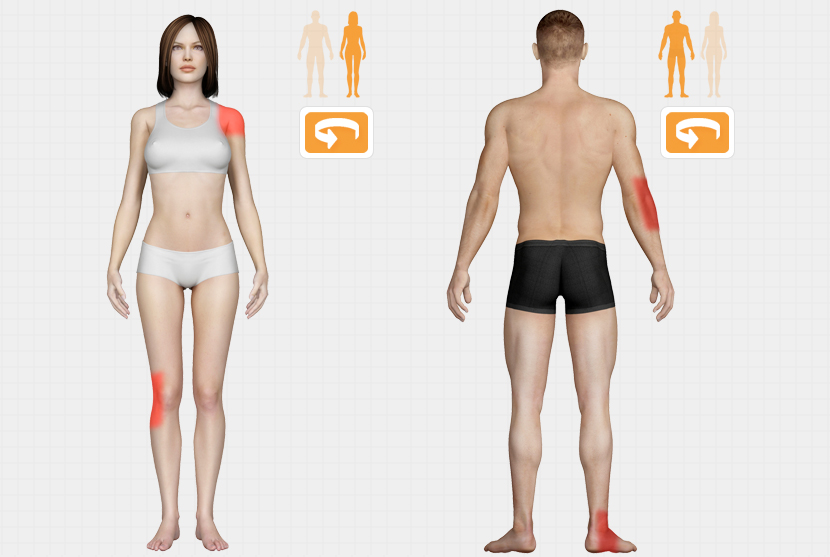 Please note: Physiocheck.ca should never be seen as a substitute for a visit to your doctor or physiotherapist. The aim of this website is to give you some understanding of your own symptoms, and to make it easy for you to find a physiotherapist in your area.
Understanding your own symptoms better
By answering the questions in our online physio check, a user is encouraged to think about his/her own physical condition. Where does it hurt? How did the symptoms develop? And which movements or activities cause you to experience the most symptoms? Once the check has been completed, an overview of conditions and injuries that could cause the symptoms is provided immediately.
Well prepared before seeing the physiotherapist
Upon completion of the physio check, Physiocheck.ca offers you the opportunity to make an appointment with a physiotherapist in your area. The personal physio letter contains the most important information from the physiotherapy check and can be taken along to the therapist who will be treating you.
Your practice on Physiocheck.ca?
Do you own a practice and would you like your practice to be included in our list? You can register your practice on this page.